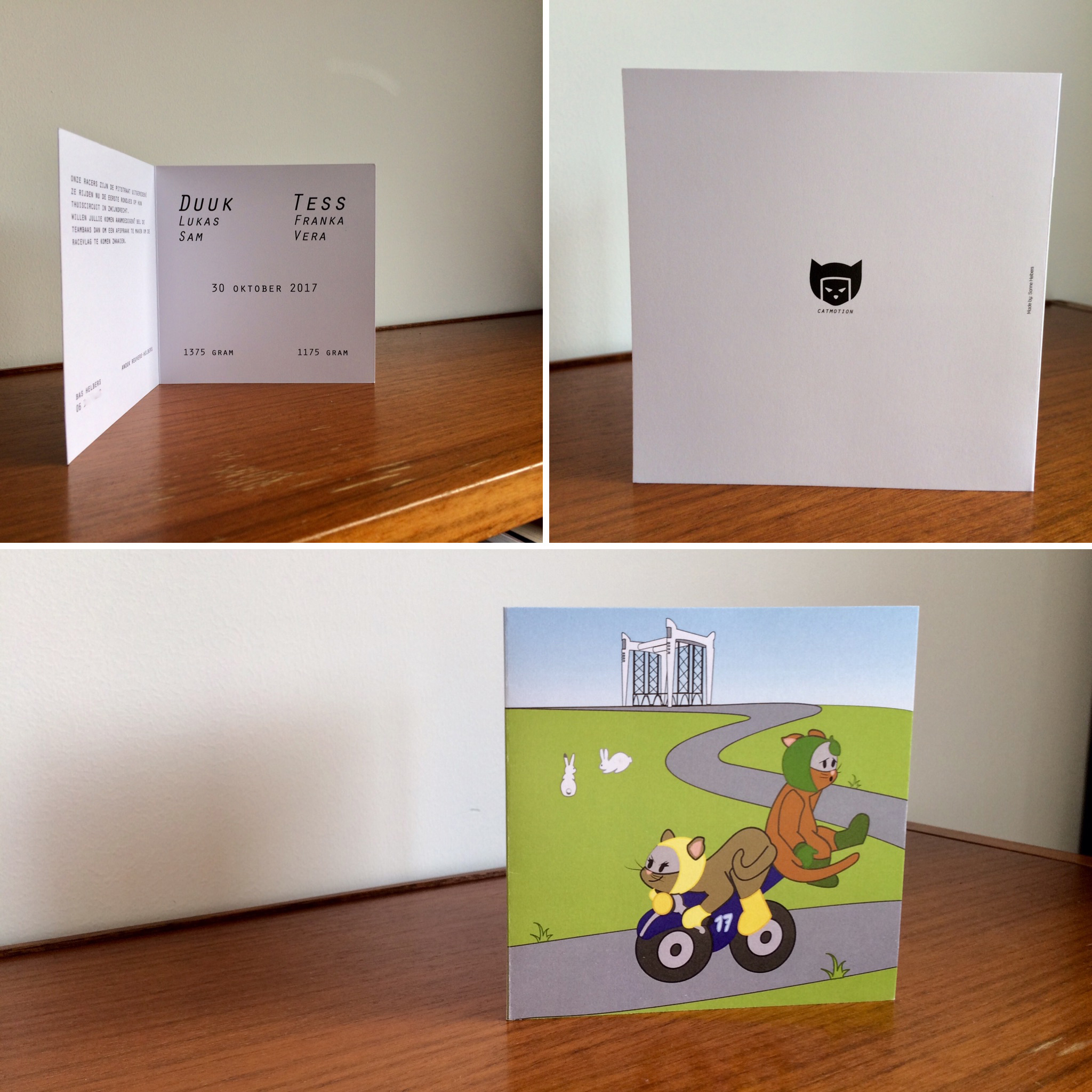 30 nov

Geboortekaartje Duuk & Tess

Geplaatst op 16:07h

in

vorm

Duuk en Tess werden drie maanden eerder geboren dan de bedoeling was. De eerste maanden woonden zij in couveuses van verschillende ziekenhuizen of bij papa of mama in de draagdoek. Kleine Duuk leek sneller te gaan dan zijn zusje. Tot hij geopereerd moest worden door een complicatie in zijn darmen. Dat is nogal wat, zo'n hele operatie op zo'n klein mannetje. Tess streefde hem hierna snel voorbij. Maar na drie maanden mochten ze – met Kerst – naar huis. En wat doen ze het goed, deze winnaars!

Papa en mama zijn allebei motorrijders én -fanaten en hadden een beeldje van een kat op een motor gezien tijdens een vakantie in Italië. Dat moest het worden voor het geboortekaartje. Ik maakte er een eigen illustratie van.

Willen jullie ook een uniek geboortekaartje voor jullie kindje? Ik maak graag een ontwerp voor je. Samen met jullie kijk ik naar jullie smaak en wensen. Interesse? Mail me via deze pagina.